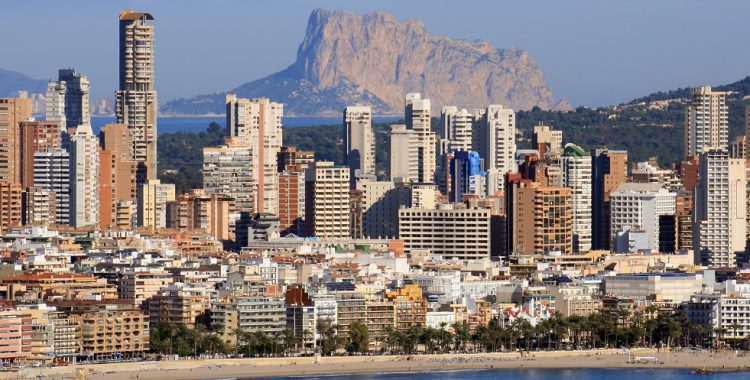 Real Estate Law
The conveyancing process for buying a property in Spain is different from buying a property in other European countries, basically because the necessary information is not centralized and different authorities, companies and registers must be consulted. In order to stay in the "safe side" we will make all the necessary legal checks so that you have all the relevant information before entering into the purchase.
No matter if you are selling or buying a property in Benidorm, we will use all our knowledge and wide experience to protect your interests.
Our Service Includes:
Check in the Property Register that the seller is the legal owner of the property.
Study the title deed of the owner and find out if the property is free of encumbrances, charges and debts, such as embargo, mortgages, etc. Make sure that any charge is cancelled before the purchase deed is signed.
Check the town planning situation of the property by applying for a certificate from the Town Hall that shows that the previous owner has not done reforms without permission.
We check that the owner is up to date in the payment of the Community of Owners fee.
Assist you in the application of the Spanish N.I.E number (Numero de Identificación de Extranjero), personally or through a Power of Attorney.
In the event you are buying a new construction in Benidorm we study the license to build and other legal requirements (such as insurances, bank guarantee, etc).
We highly recommend doing a survey of the property if you are buying and independent villa.
We check that the agreed price is not below the "tax value" in order to avoid the payment of extra-taxes.
Prepare or review the private purchase agreement and make sure it contains the necessary stipulations in order to protect your interests.
Provide the Notary with all documents they need in order to prepare the purchase deed.
We accompany you to the Notary's office for the signing and to make sure that the purchase deed contains the correct information.
If you are unable to be present at the closing, we can represent you with a Power of Attorney.
Once the deed is signed, we pay the necessary taxes (previous provision of funds) and make sure that the Real Estate is correctly registered in the Land Register.
We arrange direct debit for the payment of property tax (I.B.I) and garbage, water and electricity supply, Community fee, etc.
We assist you in opening a bank account in Spain.
We offer fixed prices based on the price of the real estate and the complexity of the purchase.